Transport Van Delm: for all your container transports
For more than 30 years, we have taken care of your transports with the greatest care. Our professional team is ready to provide you with a personal and clear service
Transport Van Delm
Transport Van Delm was founded in 1988 by Peter Van Delm who used to drive a truck himself. In the meantime we have grown into a company with more than 30 trucks and 200 container chassis. We schedule more than 150 trucks every day, mainly to and from the port of Antwerp.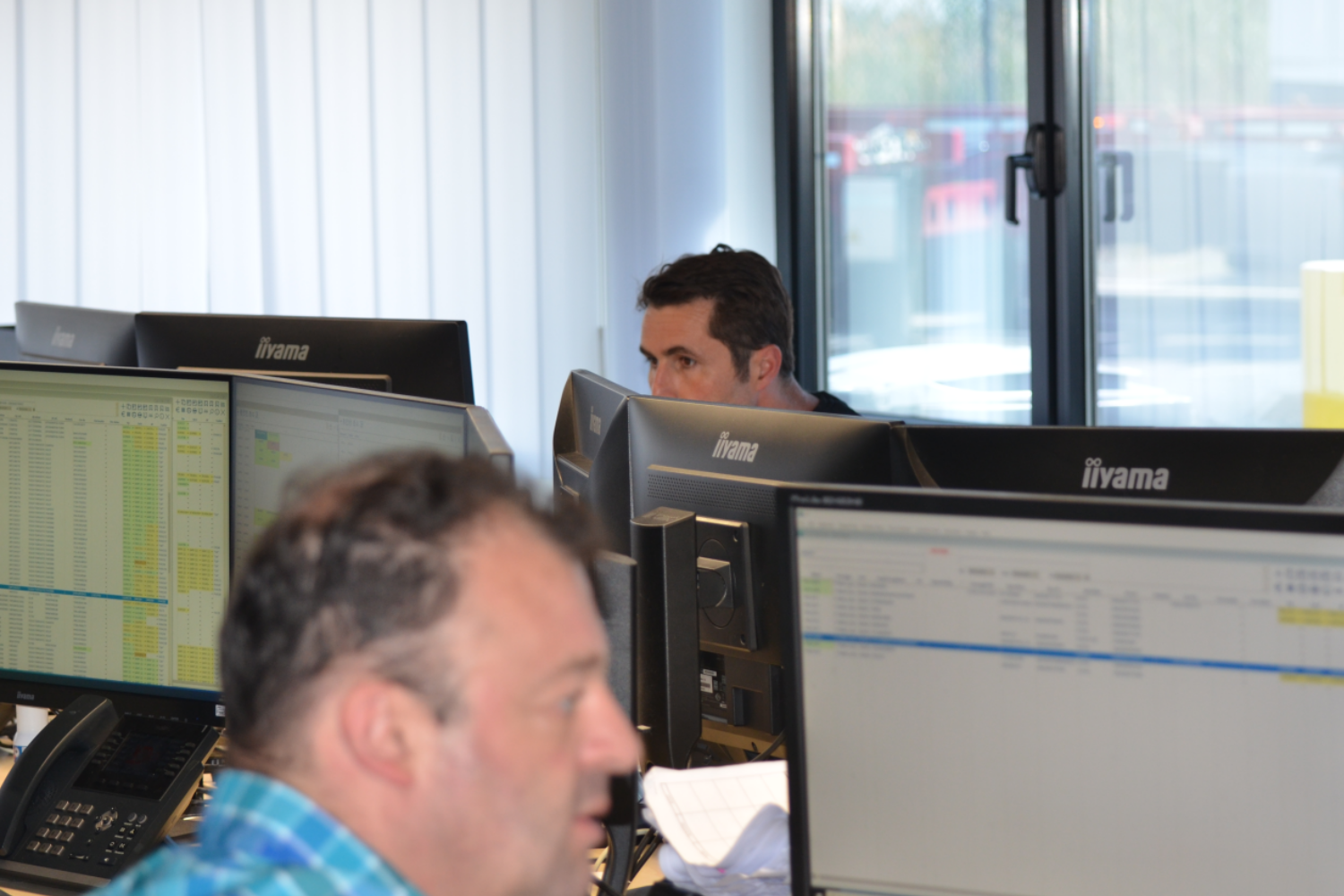 Dispatching
For more than 30 years, we have taken care of your transports with the greatest care. Our professional team is ready to provide you with a personal and clear service
Fumigation
In addition to our site on the Antwerpsebaan we also utilize the terrain on quay 1616 in collaboration with Aertssen. We offer a fumigation service on this site. The fumigation of these containers is provided by Descroes bvba, in a fumigation zone of more than 100 ares. With the support of Certiweight, we are able to weigh containers on location. We also have a rail connection and an operational barge terminal.
Administration
At the base of every successful transport is our efficient admin-team. With their years of experience and knowhow they are happy to help you with any question or problem you might have.
Garage
Transport Van Delm plans more than 150 trucks every day and has 200 chassis. Our mechanics Mon and Morteza maintain all our trucks and thus ensure a smooth and reliable transport. With our efficient technical assistance, we are able to carry out repairs and safety checks on site. This way our drivers can safely take on traffic. We also have a stacker at our disposal for handling all your containers.
Communication is key for a flawless transport
Our trucks are equipped with an on-board computer. This system ensures smooth communication between drivers and dispatchers. We can keep our customers informed of the position of their cargo through track & trace. We also measure the driving style of our drivers and work on a safer traffic. We support our punctual service with this soft- and hardware, including a smartphone application for our drivers.
Directions
Antwerpsebaan 60 2030 Antwerp. On the A12, take exit 13 Stabroek.
- If you are coming from the direction of Antwerp: at the top of the exit, turn left.
- If you are coming from the direction of the Netherlands: at the top of the exit, turn right.
Turn right at the next traffic lights. After 600m, turn right towards Berendrecht. Just across the railway on the right you will find Transport Van Delm.